Tuesday, May 22, 2018
Pine needle Syrup
22 May 2018
In the spring we make pine syrup after we harvest the new pine spruce. We use the syrup for Christmas cocktails because of the rich flavor or when we are sick.
My husband made a vodka pine flavor last year and he loved the idea. This year he is gone try again.
Go and have fun foraging the pine trees with your family. We did this year a photo shoot also. Imagine my little one asking for photos near the small trees. It was a great day to spend with my family.
Ingredients:
– 4 cups fresh pine spruce needles
– 8 Cups water
– 2 cup sugar
Directions:
In a saucepan combine the needles with water. Cook until liquid is reduced about 40 minutes. Stir the sugar until completely dissolved. Remove from the heat and let cool.
I replaced the sugar with honey. I liked it too.
Most of the recipes say to refrigerate for 1 month. I can tell you that I have syrup since 2 years ago and is great. I put them in small bottles.
My favorite drink is 2 teaspoons of syrup and ½ liter of water. In the summer make refreshment out of this cocktail with mint leaves, lemon and lots of ice.
Enjoy!
Wednesday, May 16, 2018
Known as ghritkumari in Hindi, aloe vera has millions of takers around the world and is used in the form of gels, cream and juices, due to the plant's wondrous health benefits. But did you know that...

Updated: May 16, 2018 14:22 IST


Highlights
Aloe vera has many beauty and health benefits.
Aloe vera has anti-inflammatory and detoxifying properties.
Aloe vera is a laxative and must be consumed in small quantities.
The bright green cacti-like succulent plant of aloe vera doesn't need any introduction. Apart from finding a revered place in Ayurveda, it is also valued highly in the beauty and health industries. Ever since dieticians, beauty and health experts have started talking about the benefits of using and consuming aloe vera, the plant has started making an appearance in gardens and on window sills of houses all around the world. Known as
ghritkumari
in Hindi, the plant has millions of takers around the world and is used in the form of gels, cream and juices, due to the aloe vera's wondrous health benefits. You may have read about the amazing health benefits of eating aloe vera, drinking its juice and also incorporating the gel in your beauty regime. But did you know that aloe vera may also help you in weight loss? The nutritionally dense plant also has some active compounds which may help you shed a few pounds, while also improving the quality of your skin and hair. It's usually consumed in the form of aloe vera juice, which is made by mixing the gel of the plant with water.
Here are some health benefits of aloe vera, which make it great for weight loss:
1. Detoxification: The aloe vera gel contains a complex carbohydrate known as acemannan, which facilitates the absorption of nutrients by the cells, nourishes them and also helps detoxify them. Aloe vera juice may help in detoxification of the digestive tract, especially the colon.
2. Boosts Metabolism: Aloe vera is believed to give a boost to the metabolism, which helps the body burn more fat. Aloe vera's metabolism boosting properties are credited to the presence of vitamin B, which converts the fat stored in the body into energy and aids weight loss.
Aloe vera for weight loss: The plant helps in detoxification and fights inflammation.
3. Anti-Inflammatory Properties: Aloe vera is believed to be full of antioxidants, which fight inflammation in the body. Although antioxidants and weight loss may not have any direct scientific link, foods that are rich in antioxidants are often also found to promote weight loss.
Also Read: 5 Ways to Use Aloe Vera to Rejuvenate Your Skin and Hair
4. Aids Digestion: Aloe vera has laxative properties and when consumed in small quantities may aid digestion. An unhealthy gut or poor digestive health is often linked to weight gain. A healthy digestive system translates to proper metabolisation of food and an optimal expulsion of waste from the body, which aids weight loss.
5. Fights Water Retention: Being a laxative, aloe vera juice is ideal for fighting water weight. However, it must be mentioned here that you should never drink too much of the juice, as it may then lead to diarrohea, cramping in stomach, dehydration, etc.
6. Heart Healthy: Regular consumption of aloe vera is healthy for the heart, as the plant is believed to fight cholesterol in the blood. Aloe vera is also said to regulate blood sugar levels, eliminating the need for you to eat more often.
Also Read: 8 Diuretic Foods That Can Help You Lose That Water Weight
How To Consume Aloe Vera For Weight Loss
Aloe vera can be consumed in many ways, the only condition being that it is consumed in small quantities to prevent any side effects. Moreover, if you have frequent tummy troubles and problems like diarrhoea or loose motions, it's best to avoid consumption of aloe vera juice. To prepare aloe vera juice, take a glass full of water and add some fresh aloe vera gel to it. Put the water in a pan and heat it while constantly stirring, until the gel blends in with the water. You can also add a little bit of lemon to the mix and drink this water, first thing in the morning, as a detoxifying drink.
You can also add aloe vera juice (aloe vera gel in warm water) to your afternoon tea. Apart from this, you can blend in aloe vera gel with your morning weight loss smoothies or vegetable juices. It is always better to use fresh aloe vera gel, straight from the plant, instead of using packaged gels. Also, make your own aloe vera juice at home, instead of buying bottles of it from a store. It's always recommended to consult a certified dietician or your physician before consuming aloe vera, to know more about its proper dosage or possible side-effects.
Chilli seeds should be added to the curries; these tiny wonders may look like they cannot do anything good, but they come packed with many nutrients

Updated: May 16, 2018 14:20 IST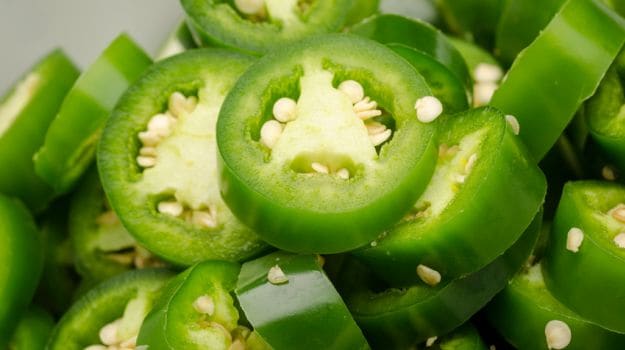 Highlights
Most of us have a habit of eating green chillies with a meal
Green chillies may be fiery, but they have numerous benefits to offer
Chilli seeds are excellent to speed metabolism
Most of us have a habit of eating green chillies with a meal; turns out, it may be a great practice. Green chillies may be fiery, but they have numerous benefits to offer. In fact, more than the thick green skin, it is the seeds that give you a spicy flavour. Chilli seeds should be added to the curries; these tiny wonders may look like they cannot do anything good, but they come packed with many nutrients like vitamin C, vitamin B6, vitamin A, iron, copper, potassium, niacin, dietary fibre, folate, et al. Let's look at the many benefits chilli seeds may have. According to Macrobiotic Nutritionist and Health Coach Shilpa Arora, "Green chillies are loaded with vitamin C and the seeds are excellent to speed metabolism. When eaten raw with meals, these seeds help aid digestion." Chillies have most of the heating property in the seeds, whereas, the flesh is generally mild. Here are some of the important benefits seeds have to offer.
1. Stimulates digestive system
Eating the seeds help produce saliva that is important for the human digestive system. Eating them raw along with other foods will only stimulate digestion process.
(Also Read: 12 Health Benefits Of Green Chillies You Should Know)
2. Lowers cholesterol level
Chilli seeds help lower cholesterol levels as they contain a substance known as phytosterol that acts as a good fat for our body. Phytosterols remove plaque in the blood vessels, prevent the absorption of blood cholesterol in the intestine, and also lower cholesterol formation so that negligible cholesterol can build-up. This way your heart remains healthy.
3. May help in losing weight
Chillies contain capsaicin that helps speed up metabolism and help the body to burn calories faster; this is because the seeds increase body temperature and heart rate. Moreover, it also speeds up the digestive system, which also plays a key role in losing weight.
4. Has antioxidants
It is the presence of various antioxidants in chilli seeds that help your body fight and eliminate free radicals in the body. Antioxidants like vitamins C, E and K, phytosterol, beta-carotene, and beta-cryptoxanthin help keep the body healthy, further boosting immunity.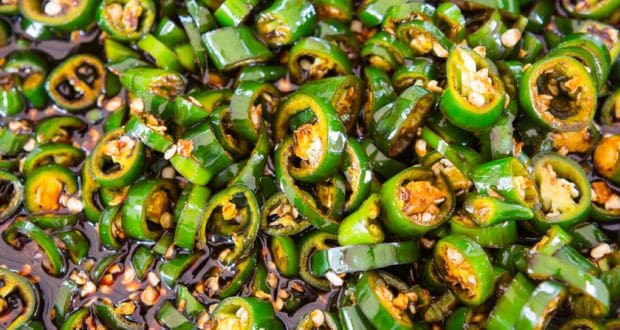 It is the presence of various antioxidants in chilli seeds that help your body fight free radicals
5. May help treat flu
Symptoms of flu may include cold, fever and cough; it is believed that if you consume spicy food as good as chilli seeds, it may help increase excretion of sweat, relieving the symptoms of disruptive flu. Spicy foods are known to open the airway, reduce sinusitis and other flu symptoms.
6. It is anti-bacterial
Seeds are known to have anti-bacterial properties that help keep your skin problems and other infections at bay.
So, it is not only the flesh but also the seeds that are known to be quite healthy. Do not discard them away and use them wisely. Make sure you do not overdose on them as they produce heat in the body. Go on and spice it up!
Thursday, May 10, 2018
A double-edged khanda (sword) in the centre
A chakkar (chakram)
Two single-edged swords, or kirpan, crossed at the bottom, which sit on either side of the khanda and chakkar. They represent the dual characteristics of Miri-Piri, indicating the integration of both spiritual and temporal sovereignty together and not treating them as two separate and distinct entities.[3]